The catering industry is one of the sectors that have been hit very hard by the pandemic and they still have to make sure they comply with dozens of health directives every day. Technology here comes to the aid of these businesses with a plethora of contactless technologies.
The simplest and most widespread of them is the QR MENU. That is, a QR CODE that your customers will "scan" and see your catalog.
QR MENU, like any QR CODE, has the ability to store any information, such as text, a file or a web page.
That's why QR MENU has endless possibilities!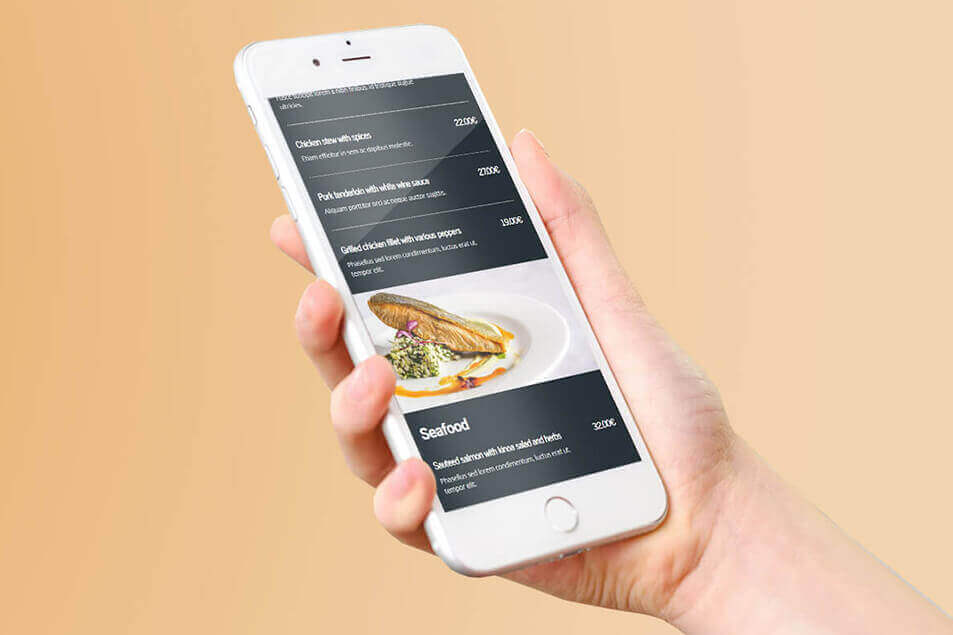 1. Customers view the catalog from their smartphone or tablet
QR CODE can work effectively in restaurants and cafes.
The replacement of your catalogs by a QR MENU provides you not only high protection of the health of your customers, but it also saves you from unnecessary costs of printing and binding catalogs and provides you with the possibility of immediate changes anytime.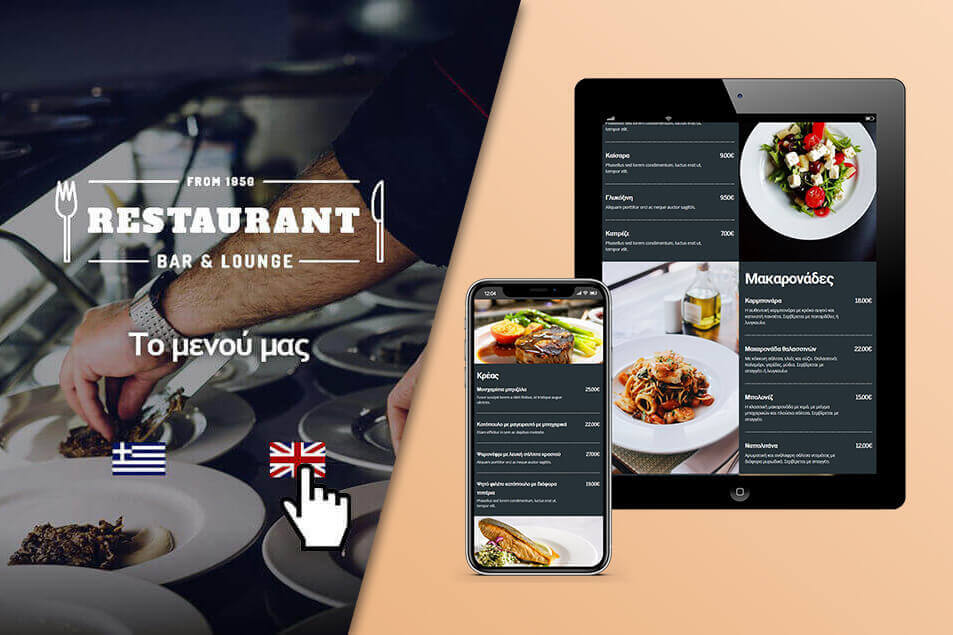 2. The menu is customized to the customer
The customer when they will view your QR MENU will be able to select the menu language. Also your interactive menu will not be a simple PDF file, therefore it will adapt to their mobile or tablet screen every customer to provide them with the best possible experience!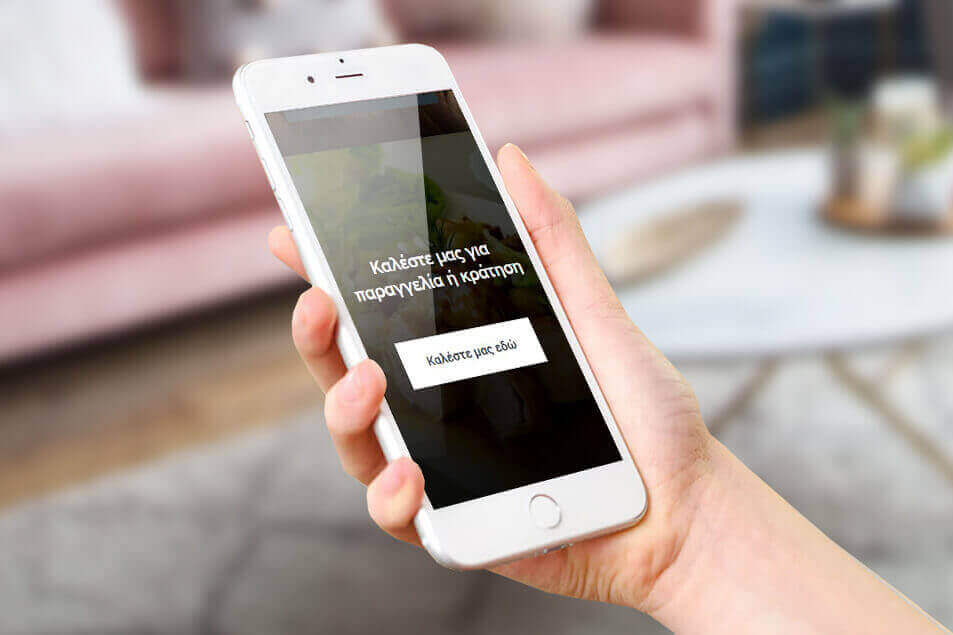 3. Possibility of ordering or booking
Your customers have viewed your QR MENU in detail and are considering ordering or making a reservation at your store. The button for direct call within your QR MENU will provide the possibility of direct contact for order or reservation! The immediacy of call-to-action buttons to make a phone call will increase the chances that customers who visit your QR catalog will call you.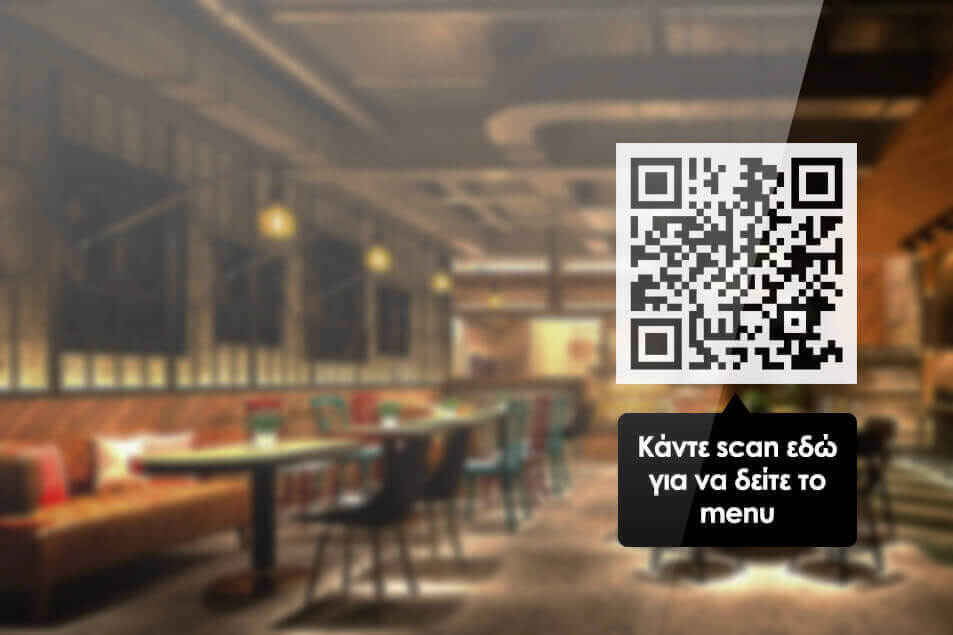 4. Are you closed? Your catalog remains online!
Add some direct communication to your QR MENU and place it in a prominent place outside your store or on advertising brochures. Your customers will be able to see your catalog and contact information at any time.
Chance you will see an increase in your bookings but also the traffic of your website and your social media pages, since customers will visit them with one click, without typing wrong addresses and confusing your pages with those of other businesses.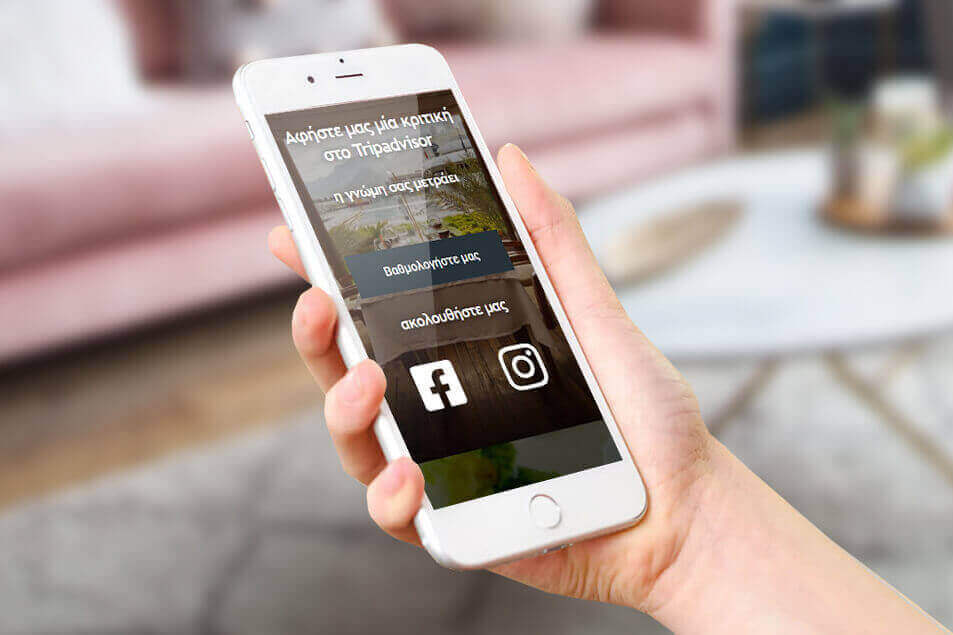 5. Ability to review and communicate with your customers
Within the QR MENU you can add links, which your customers will follow and be guided on your website, on your social media pages and on pages to leave you reviews and comments. This way you will increase your followers and you will create a better engagement with your customers.
This way you will make them visit you again and again!
See the QR MENUS we have created here
If you want to get a QR MENU for your business too, please contact us here