On a daily basis, millions of people around the world are spending more and more time on social media. For this reason, businesses couldn't afford to let all that time go to waste.
So now, one of the most popular and effective advertising channels is social media.
What does it mean to advertise a business on social media?
Social media business advertising is the display of advertisements such as images, videos or entire pages/accounts on social media such as Facebook, Instagram, YouTube, TikTok etc.
The purpose, as with any kind of advertising, is to increase your brand awareness and sales of your business.

But let's see what are the most important benefits of advertising your business on social media.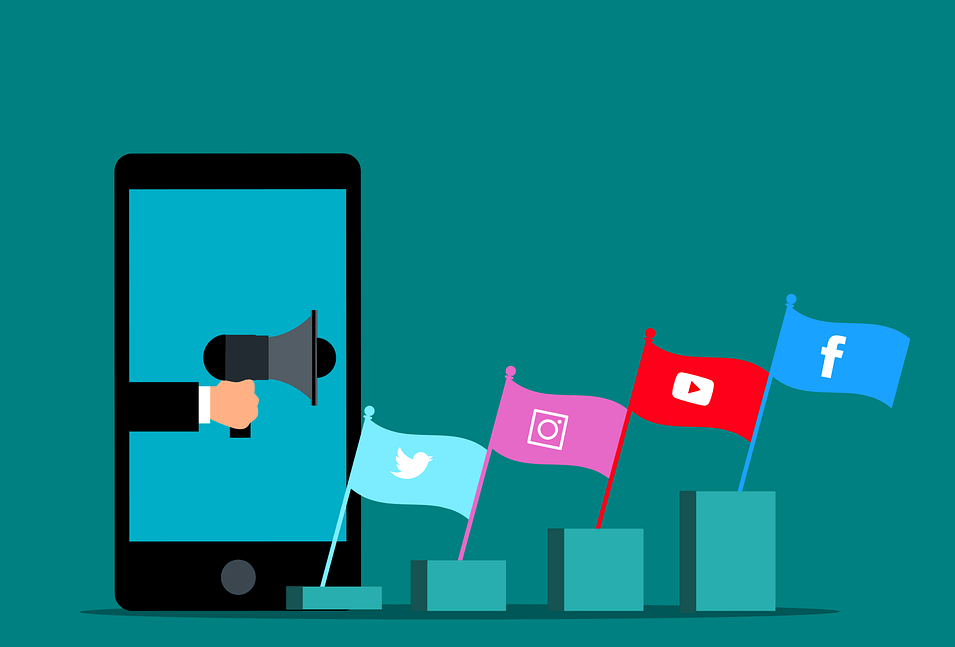 Your ads are shown to the right audience
Social media allows you to show more targeted ads to users without spending your budget unnecessarily.
In particular, you can select your audience based on demographics, age and interests, so that your ads are shown to users who are likely to be interested in your products or services. This gives you the best possible return on your advertising by reaching the right audience.
Increase the visibility of your business
Recognition is everything for a brand, since it is what lays the foundation for its credibility. If you are a new business and you want your potential customers to slowly begin to recognize and trust you, then social media advertising may be the ideal solution.
Invite your audience to like & follow your page so your potential customers can see all your posts with new products, information about you and more.

Images that highlight your products in thoughtful and engaging posts as well as regular stories will attract your audience. This way, they will start to learn about you, and if your product is naturally appealing, they will convert into your customers!
Increase sales on your website
If your business has an official website, which is the most important online channel for a self-respecting business and you can see here Because, then you can get even more benefits from advertising your business on social media.
The interaction provided by social media is amazing. You can add links in your posts and stories that will lead users directly to your official website.

For example, if you are a clothing business, you can make a post with a jacket by putting a link with a prompt "Buy it here". So, those who are interested in this product will be able to go to your website and buy it!
Advertising a business on social media can be cost-effective
The good thing about ads on social networks is that are adapted to all budgets. In fact, you decide how much you want to spend on your advertising and the social platforms do the rest of the work. You don't have to spend a large amount of money on your first ad.
Start slowly with a not very large sum, get some feedback, i.e. whether it works and to whom. Then, with the right strategy, you can also advertise with a bigger budget.
You can choose the right social network for your advertising
Each social media outlet is aimed at a different audience and has slightly different capabilities. For example, Facebook is mainly aimed at people 40+, Instagram at people aged 18-40, while on TikTok the average age of users is even lower.
Therefore, depending on your subject and the audience you are targeting, you will choose the platform that best serves you to advertise effectively.
You can promote almost anything you want!
It may not be a product or service. For example, you may simply want to promote an article you write on your blog in order to gain more readership. An advertisement on social platforms will work just as effectively, as it will drive many users to read your article.
Increase customers in your physical store as well
Advertise your products and services on social media, and you will not only see an increase in traffic to your website but also to your physical store. And yet it can be done! If choose to advertise to people who are close to your physical location, then they will see your product advertisement and there is a chance they will visit your physical store to buy it.
Statistics and valuable information
In addition to increasing sales and brand awareness, another very important benefit through social media advertising is the collect valuable information for your audience. Like, if you liked your publication, which age groups liked it the most? Did men or women like it more? In Greece or abroad? In which regions in particular? In which advertising spots did it do best? This way you will gather valuable information for future advertising campaigns not only on social media, but also on other channels such as Google (Google Ads).
Whatever your subject, it's definitely worth a try!
Start slowly and steadily to see what is the ideal way and the ideal place to advertise and you will be surprised how many possibilities you have to do your own social media advertising in a very cost-effective way!
The DigitalPro team is here to help you promote your business. Contact us here to discuss which solution best suits your business and your budget!